The PAT is for candidates who have completed the first year of A-level Maths and Physics and covers content similar to that covered in the GCSE and A-level curriculum. Please go over the PAT Exam 2022 Pattern carefully, as there may be certain topics that you haven't yet learned in school.
Engineering, Materials Science, Physics, and Physics and Philosophy are among the courses for which you will be required to take the PAT as part of the admissions process.
The Physics Aptitude Test (PAT is a subject-specific admissions test that requires 2 hours to complete
Why Apply for the PAT Exam 2022?
The majority of Oxford University candidates have good personal statements, strong references, and are expected to receive top grades. As a result, it might be tough to pick among so many excellent prospects, especially when applicants come from all over the world and have a variety of certifications.
Exams provide the college additional information on every student who has applied for a certain course, regardless of where they are from.
When combined with the other aspects of the application, this assists in identifying the top applicants.
Each year, the examinations are different, and your result will be compared to the scores of other students who applied for your course.
However, no particular mark that will ensure your application gets nominated.
1. PAT Exam 2022 UCAS Application Process:
Cambridge Assessment Entrance Testing administers the University's admissions assessments (CAAT). Registration is not immediate, and simply filling out your UCAS application will not entitle you to take the test.
You cannot register for a test on your own; instead, you must go to an authorized test center.
This is usually the candidate's own institution or college, although it can also be an open testing center.
You must provide the following information to your center:
Note: Your name, gender, date of birth, and UCAS number precisely as they appear on your UCAS application, as well as the name of the university, course, and course code information of any access arrangements you want, and the documentation to up your request.
2. Admission Test for PAT Exam:
You can take your exam in an open center if your school is unable to become a test center for whatever reason, or if your circumstances make this impossible.
On the Cambridge Assessment Admissions Testing website, you can discover your local test center.
It is highly recommended that you start making plans as soon as possible.
Recommended Article: PAT Exam Analysis: What Students Must Know!
> Test Dates For PAT Exam:
Cambridge Assessment Entrance Testing administers the University's admissions assessments. Each year, a few weeks following the application deadline of October 15, these examinations are given on designated days. The following are the test dates:
Thursday, November 4th, 2021,
and Wednesday, November 2nd, 2022
Oxford is aware that assessments may fall within school half terms, which vary from year to year depending on the location. Unfortunately, due to the short timeframes for processing applications, this is unavoidable.
However, that by providing ample notice of test dates, schools will be able to plan for their students to take tests at their school or at an alternative test center, and candidates will ensure that they are available to take the required test
Because the admissions exams are such an essential part of our evaluation process, please make sure you register by October 15th.
> Ways to get results
The PAT results are not released immediately, but they can be requested as part of the normal feedback procedure.
Candidates do not need to transmit their exam results to us separately since admissions tutors will get them in time to make their shortlisting choice in November.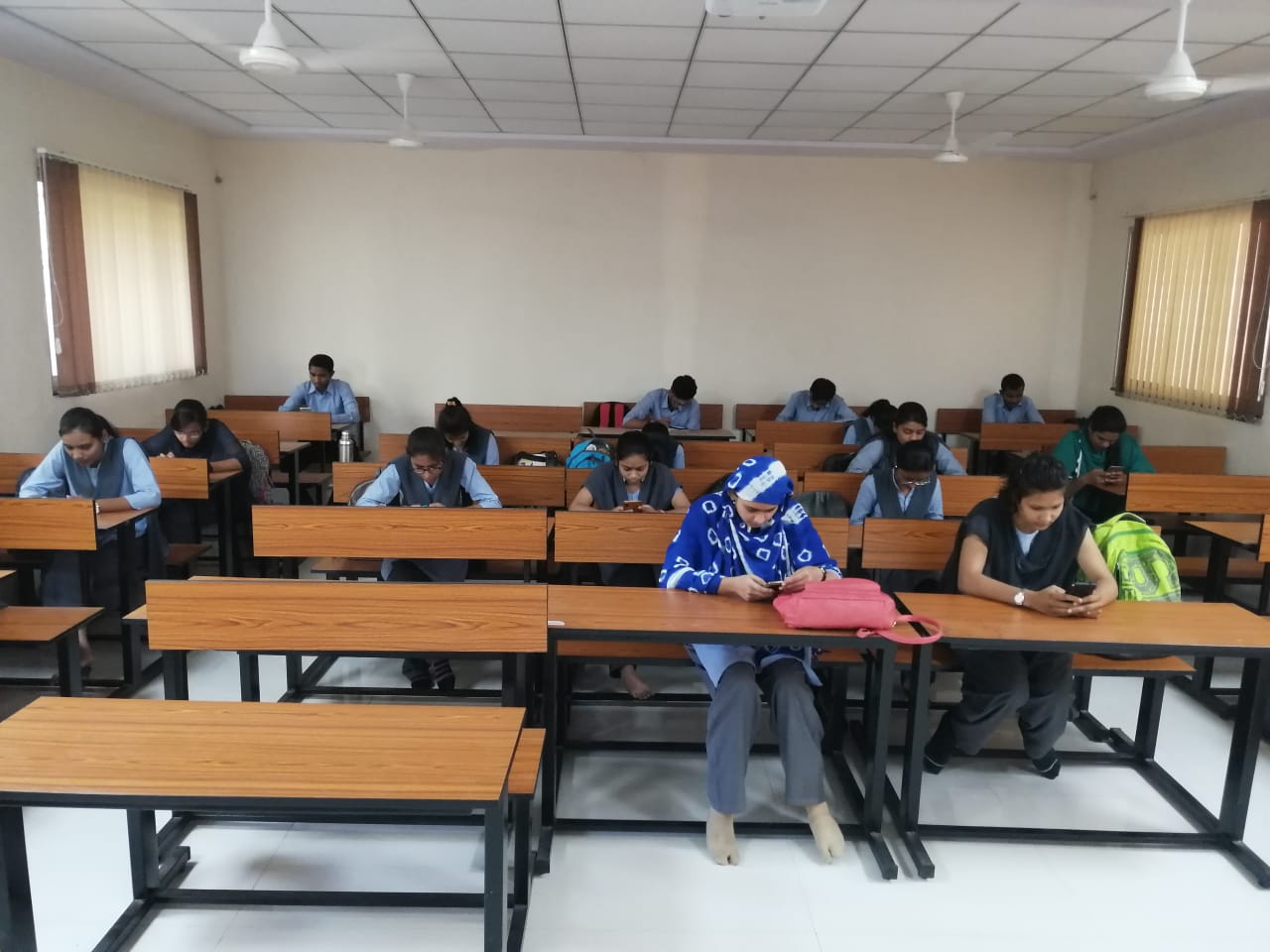 3. Written work for PAT Exam:
If your selected degree course needs written work, then provide material that exhibits your analytical, reasoning, linguistic, and writing skills.
If you are shortlisted, the written work may possibly serve as a springboard for conversation during your interview, therefore retain a copy for yourself.
As part of their application, several of our courses require students to provide a sample of their written work.
Written work must be submitted by November 10th. Please keep in mind that the deadline for Fine Art portfolio submissions is early.
4. Interview Round:
Small courses or tutorials are used for a lot of the teaching at Oxford, and your interviewers are evaluating your abilities to study, think, and learn in this setting.
The purpose of the interview is to analyze your academic potential. Tutors are seeking self-motivation and interest in the topic. Decisions are made based on your capacity to think independently and interact with new ideas outside the limits of your school or college curriculum, not on your attitude, looks, or history.
Usually, between the middle of November and the beginning of December, you will get a letter or an email informing you whether or not you have been asked for an interview.
Depending on when their interviews are set, various courses will send out invites on different days.
Also, Read for PAT 2022 FAQs: Get Answers To All Your Doubts, Concerns At One Place!
5. Decisions Process:
On January 11, 2022, shortlisted applicants for the class of 2022 will learn whether or not their application was successful. Early in the morning, UCAS Track will disclose the results. Following that, the college will contact you directly to discuss your application.
Tutors consider all parts of your application while making their decisions:
any admissions exams or written work necessary for your program during your interview
previous academic achievements and expected grades
the academic reference your personal statement
Note: Before the 15th of February of the year after the application, you may obtain feedback on admissions decisions from the institution that examined your application.
6. Decision Time:
Your place is guaranteed if your results fulfill all of the terms of your offer, and you will be able to view confirmation of your place on UCAS Track.
UCAS Clearing, Extra, and Adjustment are not available at Oxford University. There are no more spots available for any programs commencing this year at Oxford University. The college makes more offers than there are spots available regularly to ensure that all spots are filled.
You are invited to apply for entrance next year if you get high marks at A-level or have other similar academic qualifications that fulfill our admission standards.
Final Thoughts,
Many of our programs require applicants to take an admissions exam, which we use to help us pick among the many outstanding prospects who apply to study at Oxford.
We hope that this article helps you with the get insights about the entire process of how to get admission into oxford via the PAT Exam.
If you have a doubt with regards to anything, then you can download the Filo App! and get the solution in an instant! Till then, Happy prepping 🙂