In terms of engineering institutions, Hyderabad is one of India's most important educational centres. Check out the top 10 engineering colleges in Hyderabad where students from all over the nation come to seek further education in various technical fields.
IIT Hyderabad, IIIT Hyderabad, Jawaharlal Nehru Technological University, University College of Engineering, Chaitanya Bharathi Institute of Technology, and others are among the finest engineering institutes in Hyderabad.
JEE main, TS EAMCET, and other national or state-level engineering entrance examinations are used to get admission to engineering institutes in Hyderabad.
The Top 10 Engineering Colleges in Hyderabad
1. Indian Institute of Technology, Hyderabad:
IIT Hyderabad is one of the 2nd gen of Indian Institutes of Technology (IITs) and also one of the top 10 engineering colleges in Hyderabad, established by the Indian government. In all fields of engineering, science, liberal arts, and design, IITH now offers 11 B.Tech programs, 1 B.Des programme, 3 M.Sc programmes, 18 M.Tech programmes, 1 M.Des programme, 1 MA programme, and 15 Ph.D. programmes.
IIT Hyderabad offers foreign nationals a two-year M.Tech program in nine distinct departments. IIT Hyderabad was founded on the principles of research and innovation.
Programs Offered:
Under Graduate
IITH offers undergraduate programs in science and engineering.
Bachelors of Technology (B.Tech)
Bachelors of Design (B.Des)
Post Graduate
IITH offers postgraduate programs in science, engineering, liberal arts, and design.
Master of Technology (M.Tech)
Master of Design (M.Des)
Master of Science (M.Sc)
Masters in Development Studies
Professional
IITH offers the following professional programs:
Master of Technology (Executive M.Tech)
Biodesign

The Dept. of Biomedical Engineering offers an executive M.Tech program in Biodesign. The program is an amalgamation of engineering and life sciences that will further propel innovation in bioengineering through research and education.
Doctoral Program
All the departments (except Engineering Science) at IITH offer the Ph.D. program
Admission to Foreign Nationals
Foreign Nationals admissions are done through ICCR and Study in India.
IITH offers a 2 years MTech program for foreign nationals in various departments.
Online M Tech and MDes Programs
2. International Institute of Information technology:
The International Institute of Information Technology, Hyderabad (IIITH) is an autonomous institution that was established in 1998 as a not-for-profit public-private partnership (N-PPP), making it India's first IIIT.
The institution has developed significant research programs in a variety of fields throughout the years, with a focus on technology and applied research for industry and society. Interdisciplinary research and knowledge exchange are facilitated by the institute. IIITH's research portfolio includes several internationally known centers of excellence.
Programs offered:
At both the undergraduate and postgraduate levels, the Institute provides demanding academic programs that motivate students to not only succeed in course work but also do research in their chosen expertise.
B.Tech. Programme
M.Tech.
Ph.D.
Master of Science by Research
M.Phil. in Computational Linguistics (CL) for MA students in languages
Dual Degree program (B.Tech. and Master of Science by Research)
Part-time Programmes and PGSSP
MSIT Programme
3. Birla Institute of Technology & Science (BITS), Hyderabad:
Birla Institute of Technology and Science, Pilani – Hyderabad campus is one of India's most prestigious technical and science universities. Birla Institute of Technology and Science, Pilani (Rajasthan) established it as one of its newest campuses in 2008, with the first batch graduating in 2012. BITS Pilani, founded under Section 3 of the UGC Act, is one of India's premier technological and science universities.
BITS is committed to providing students with an education that blends rigorous academic study and the pleasure of discovery with the encouragement and intellectual stimulation of a varied campus community in the hope to instill in every member of the BITS community the skill and desire to work intelligently, creatively, and effectively for the better purpose.
Program offered:
Integrated First Degree
Higher Degree
Overview
M.E.
M.Pharm.
M.Phil.
Doctoral Programmes
On-Campus Ph.D
Off-Campus Ph.D
Part-Time Ph.D
Departments offered:
Biological Sciences
Chemical Engineering
chemistry
Civil Engineering
Computer Science and Information Systems
Economics and Finance
Electrical & Electronics Engineering
Humanities and Social Sciences
Mathematics
Mechanical Engineering
Pharmacy
Physics
4. Chaitanya Bharathi Institute of Technology, Hyderabad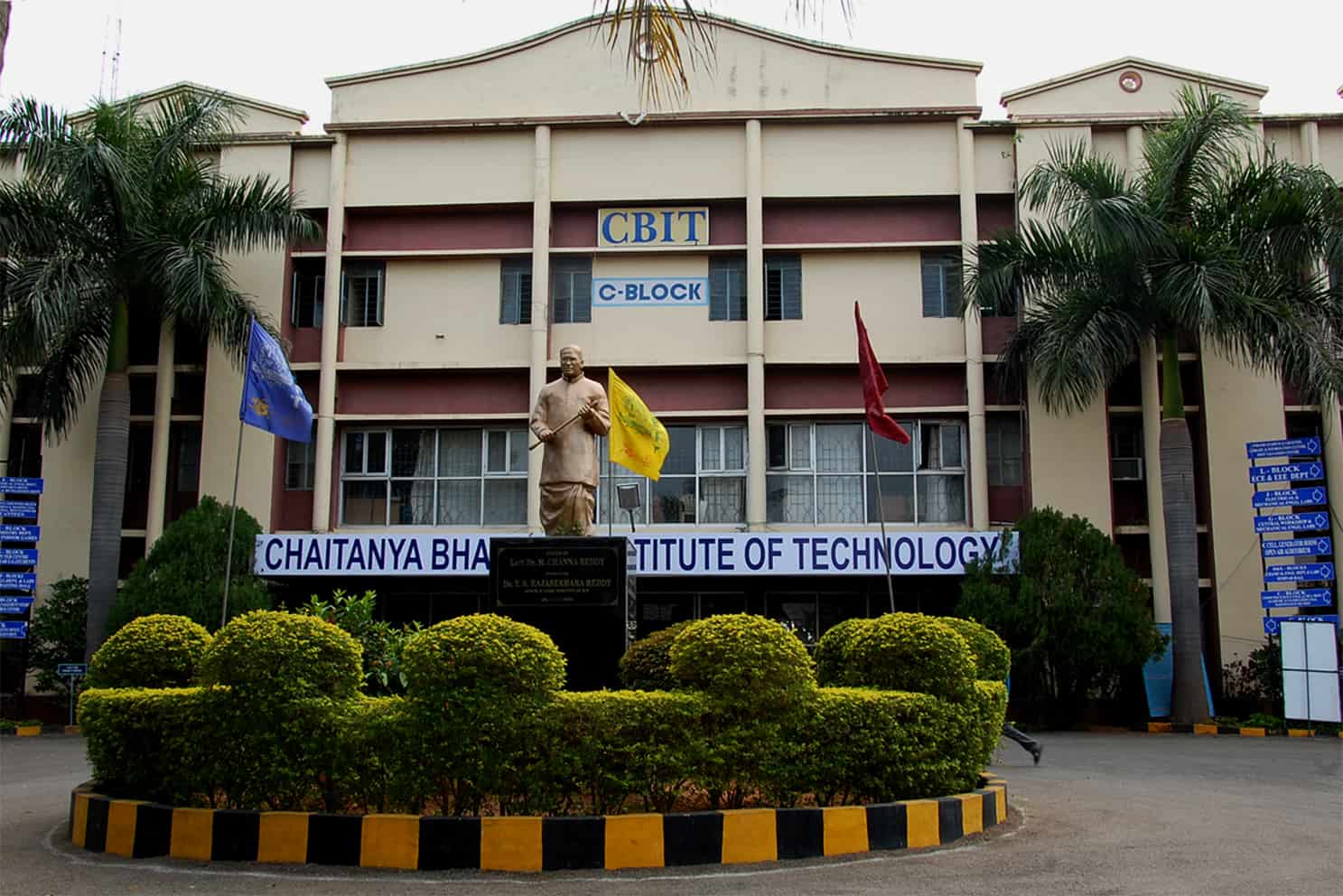 CHAITANYA BHARATHI INSTITUTE OF TECHNOLOGY, a premier engineering institute in the states of Telangana and Andhra Pradesh, was founded in 1979 by a group of visionaries from various fields of engineering, medicine, law, and management, to provide the best engineering and management education to students.
The Institute, which is dedicated to education and innovation, began with 200 students enrolled in three-year engineering courses and has evolved into a dream destination for students seeking to excel in engineering and management education, the teaching community seeking a rewarding career, and corporations seeking well-rounded engineers over the past 42 years.
Departments offered:
5. JNTUH College of Engineering Hyderabad(Autonomous)
The Government of Andhra Pradesh established Jawaharlal Nehru Technological University College of Engineering Hyderabad (Autonomous), formerly known as Nagarjuna Sagar Engineering College, in 1965. It is administered by the Department of Technical Education and is affiliated with Osmania University, Hyderabad.
Civil Engineering, Electrical & Electronics Engineering, Mechanical Engineering, Electronics & Communication Engineering, Computer Science Engineering, Metallurgical Engineering, and Chemical Engineering are the college's eight engineering departments, as well as four sciences and humanities departments (Maths, Physics, Chemistry, and HSS).
The hostel and library complexes were built to provide more amenities to students. The college library includes a wide range of books, print journals, and electronic journals. Every year, it also has subscriptions to approximately 50 unique journals.
Program offered:
B.Tech
B.Tech + MBA.Tech
M.Tech
M.Tech
M.C.A
Stream: Engineering, Computer Applications
6. VNR VJIET Hyderabad – VNR Vignana Jyothi Institute of Engineering and Technology
Vallurupalli Nageswara Rao Vignana Jyothi Institute of Engineering and Technology is a private engineering college in Hyderabad, India, that is accredited by the All India Council for Technical Education and is connected with Jawaharlal Nehru Technological University.
Department Offered:
7. Jawaharlal Nehru Technological University:
The Legislature of the State of Andhra Pradesh created Jawaharlal Nehru Technological University, Hyderabad, on October 2, 1972, as the country's first Technological University. For the last 44 years, it has been at the forefront of providing relevant technology education in the state of Andhra Pradesh.
After 36 years of operation, the government rebuilt it into four separate universities by Government Ordinance No.13, dated August 18, 2008, and Act of State Legislature No.30, dated September 2008, and this new university was named Jawaharlal Nehru Technological University Hyderabad (JNTUH ).
Department Offered:
8. Institute of Aeronautical Engineering (IARE), Hyderabad

Institute of Aeronautical Engineering (IARE), Hyderabad was established in the year 2000 by a devoted group of eminent professionals and industrialists having a long and outstanding experience in the educational system with a mission 'Education for Liberation. It is the first institute to start a B.Tech program in Aeronautical Engineering in the state of Telangana and has gradually transformed itself into an integrated multi-disciplinary technological institute.
IARE is a prestigious autonomous engineering college with 21 years of experience in the educational era, offering 11 B.Tech degree programs in Computer Science and Engineering, CSE (Artificial Intelligence & Machine Learning), CSE (Data Science), CSE (Cyber Security), Computer Science and Information Technology, Information Technology, ECE, EEE, Aeronautical, Mechanical, and Civil, 6 M.Tech degree programs, and MBA.
Departments
9. J.B. Institute of Engineering and Technology, Hyderabad
JBIET continues to strive to provide high-quality technical (engineering) and professional education as one of Telangana's top ten most favored universities.
The mission is to develop young people into internationally competitive professionals who are skilled in their fields, academically capable, and socially responsible.
Track record of placements throughout the years demonstrates their commitment to providing applicants with world-class engineering, technical, and professional education.
Program offered
Under-Graduate Programs
Post-Graduate Programs
10. Aurora's Engineering College (Abids) (AEC), Hyderabad
Aurora's Engineering College was founded in 1998 by Aurora Educational Society to provide quality undergraduate and postgraduate engineering education in Telangana. The institution has been pressing forward to create new benchmarks in the field of engineering education, equipped with facilities of international level and professors with an unwavering dedication to giving quality education. The B.Tech program at the college currently offers six courses.
Undergraduate Programmes
Civil Engineering
Electrical and Electronics Engineering
Mechanical Engineering
Electronics and Communication Engineering
Computer Science and Engineering
Departments
Others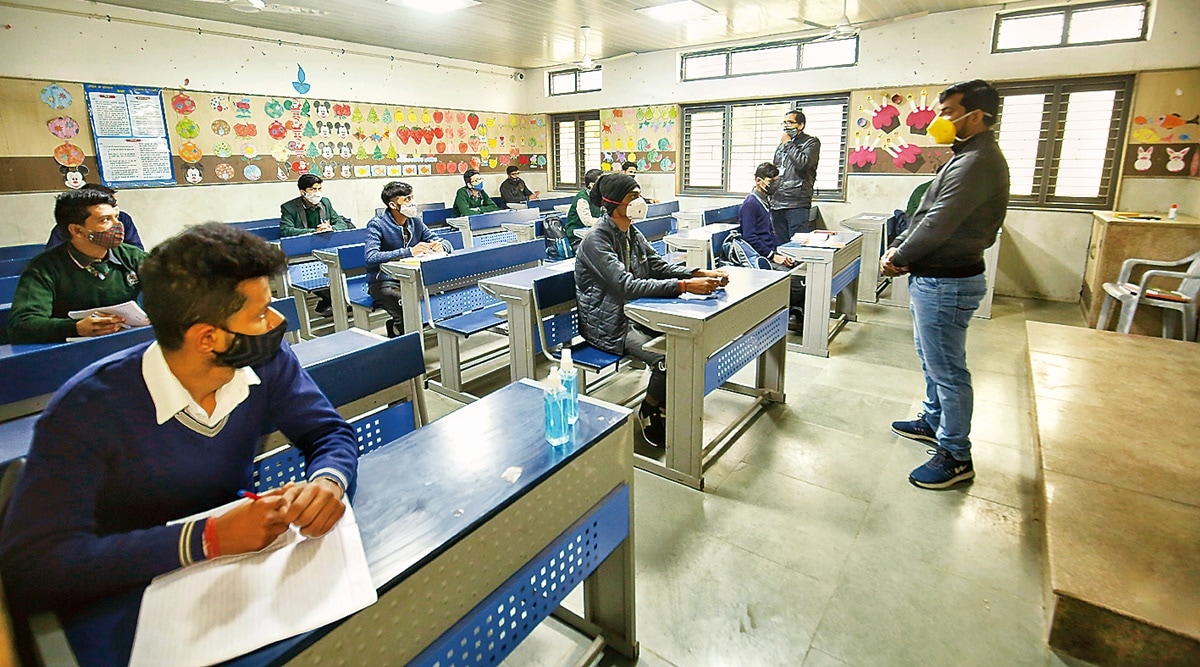 Frequently Asked Questions:
Q1. In Hyderabad, which engineering institution offers the best package?
NIRF has placed IIT Hyderabad 8th among India's top 10 engineering institutes, with the highest CTC package of INR 60,41,000 per annum.
Q2. How much is the average CTC at IIT Hyderabad?
The average CTC provided at IIT Hyderabad is 13 LPA, according to data.
Q.3 Is taking the TS EAMCET a good way to get into a reputable engineering college?
Yes, TS EAMCET marks are accepted by several top engineering institutes in Hyderabad.
Q.4 How much does an engineering college in Hyderabad cost on average?
The course fees at engineering institutes in Hyderabad range from INR 80k to INR 20 lakhs.
---
Now you've learned most of the things about the best engineering institutions/colleges in Hyderabad. We hope that this information will assist you in obtaining admission to your desired college.
If you have any questions about the top engineering institutions in Hyderabad, leave them in the comments area and we will respond as soon as possible. 🙂
---