The Joint Entrance Examination (JEE) is a computer-based examination conducted by National Testing Agency for undergraduate admission in engineering and architecture courses across India. It comprises two phases, namely JEE (Main) and JEE (Advanced).
Having Trouble Finding An Expert JEE Main Tutor As Per Your Needs & Convenience? Find Them Here - Top 10 Tutors For IIT JEE Mains in India: Find Online Teachers to Crack the Competitive Exam!
The JEE (Main) exam, as the preliminary phase of examination, provides for admission to undergraduate engineering programs as well as serves as an eligibility test for JEE (Advanced) which is conducted for admission to IITs. Notably, the JEE (Main) examination is conducted across multiple sessions in order to provide applicants with opportunities to improve their score through the year without wasting their whole academic year.
Want to improve your IIT Main preparations? Check Out - JEE Main Exams 2022: Application Form, Syllabus, Pattern, Deadlines & More!  
JEE Main 2021 Result Dates
In 2021, JEE Main examination was conducted in February, March, July and September. And the results were announced subsequently within a matter of two weeks. For more detailed information, please refer to the table given below:
| | | |
| --- | --- | --- |
| JEE (Main) Exam Dates | Release of Answer key | Declaration of Results |
| 23rd-26th February, 2021 | 6th March, 2021 | 8th March, 2021 |
| 16th-18th March, 2021 | 24th March, 2021 | 25th March, 2021 |
| 20th-27th July, 2021 | 5th August, 2021 | 6th July, 2021 |
| 26th August-2nd September | 6th September, 2021 | 15th September, 2021 |
Notably, the counselling process started on 16th October, 2021.
Wanna Know How The Counselling Process Takes Place In Detail? Read Here - JEE Main Counselling Procedure 2022 Explained! Check details Here!
How to check JEE Main Results 2021?
In order to check your JEE Main Result, you need to follow the following steps:
2. Click on the corresponding tab for JEE (Main) results.
3. Login by submitting your application number, date of birth and security code.
4. Once you login, your result will appear on your screen. You can also download the result by clicking on the 'download' button provided at the bottom of the page.
You Might Also Wanna Know - JEE Main Admit Card 2022 – Read Detailed Registration Process Here!
Probable Score Calculation
Once the answer key is released by the National Testing Agency, candidates can tally their answers and calculate their scores accordingly. While calculating the score for Paper 1 of JEE (Main), kindly remember that each correct answer earns you a score of four marks and each incorrect answer takes away one mark from your score. To put it more simply, you can calculate your final score using the following calculation: (Number of correct answers x4) – (Number of incorrect answers x1).
| | | |
| --- | --- | --- |
| Name of the Subject | Number of Questions | Marks |
| Maths | 20 + 5 (20 – MCQs 5 – Numerical Value answer Questions) | 100 |
| Aptitude Test | 50 MCQs | 200 |
| Drawing/Planning Test | 2 Questions | 100 |
| Total | 77 | 40 |
For Paper 2 that is generally conducted for specialisation in architecture and planning, there is no deduction for incorrect response in numerical value based questions. However, there is a one mark deduction for both, aptitude and mathematics questions. Hence, you can calculate your final score using the following calculation: (Total number of correct answers in Aptitude and Mathematics test x 4 – Number of wrong answers in Aptitude and Mathematics x 1) + marks obtained in the Drawing test.
Want to ace the exam but are confused regarding exam pattern? Do not fret? explore more here - JEE Mains Exam Pattern 2022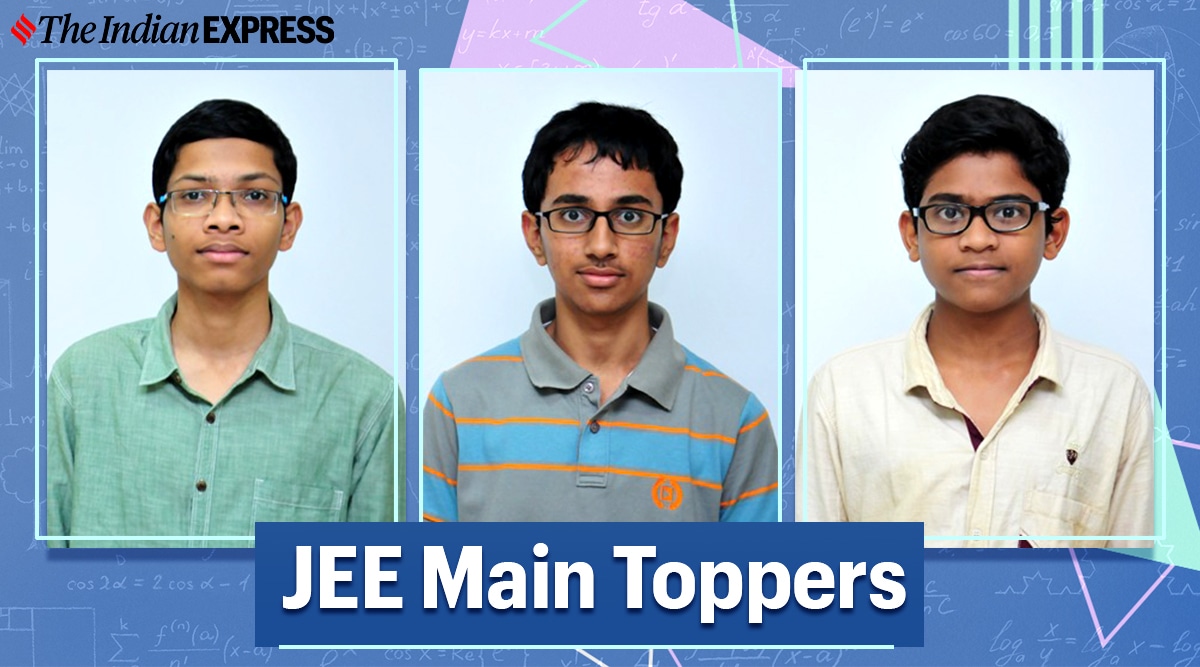 Frequently Asked Questions (FAQs)
We've prepared a list of most asked questions along with answers, related to JEE Main result 2021. Read on to find out.
Can a candidate appear in only one session or does he/she has to appear in all the four sessions?
It's the candidate's choice; a candidate can appear in one or two or three or all the four sessions.
Can fees be paid together for all the four sessions?
Yes, fees can be paid for all 4 Session(s) (February/March/April/May) at the same time.
Which score will be considered in compilation of Result and Preparation of Merit List/Ranking?
The candidate's best NTA Scores from all the sessions in which he/ she has appeared will be considered for preparation of Merit List/ Ranking.
 Will the JEE Main 2022 be held in different medium?
Yes, drawing from the National Education Policy (NEP), the JEE (Main) 2021 will be conducted in Assamese, Bengali, Gujarati, Kannada, Malayalam, Marathi, Odia, Punjabi, Tamil, Telugu, Urdu in addition to Hindi and English.
If The Above Discussed FAQs Missed Your Question, Find It Here - JEE Mains FAQs- Find Answers Related to the Syllabus and Many More!
Summing up
If you are a serious candidate and you efficiently go through the IIT JEE main exam detailed Syllabus and PYQ and accordingly develop a proper strategy, half of the work already gets done. The above provided information will help you in providing a direction to your preparation. However, performing well in JEE Main largely depends upon your own hard work, guidance and consistency. If You've any other question, feel free to comment below & we'll get back to you!
Here at Filo we have more than 20,000 professional tutors at your fingertips to provide you with world-class guidance. And to ensure that you're consistent throughout your preparation Journey. CLICK HERE to download the Filo App and get one step closer to getting into your dream college