Delhi University (DU) is a well-known Indian university that conducts entrance exams for undergraduate and postgraduate degrees. The dates for the DU Entrance Exam 2022 will be released shortly. Beginning in June 2022, the Exam will be conducted. The DU B.sc Exam Pattern 2022 includes a number of questions, exam length, and grading method, among other things
Delhi University is a prominent Indian university. Various Delhi University affiliated colleges provide applicants admission to their desired degrees. Those who pass the test will be admitted to Delhi University's numerous programs.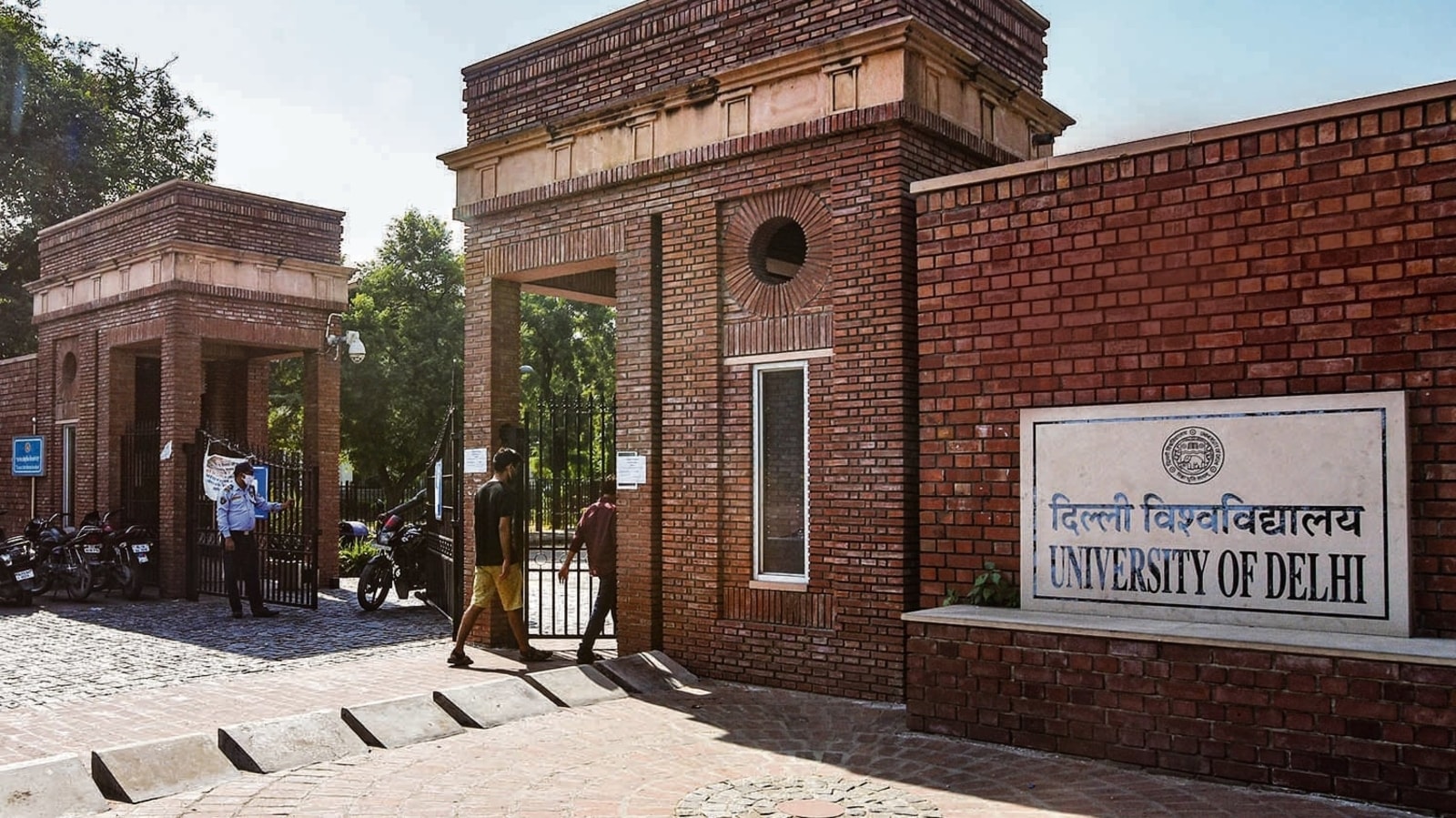 Things to remember while taking DU B.Sc Entrance Exam:
Candidates who wish to enroll in B.Sc (Hons) in Mathematics programs must pass the test with a minimum of 45 percent overall and 50 percent in mathematics.
For a B.Sc(Hons) in Chemistry, Physics, Electronics, Polymer Science, a candidate must pass the 10+2 exam with an overall score of 55 percent and 50 percent in either of the required languages.
Candidates can apply for UG and PG admission in one of two ways: merit/direct or entrance-based. The merit-based admissions will account for 50% of the overall intake, while the remaining 50% will be determined by the students' performance in the entrance exam.
Candidates can apply for "admission through sports trial" or "admission without sports trial" for admission through the sports quota, according to the university's qualifying requirements.
Foreign nationals who wish to enroll in Delhi University's courses must first register with the Foreign Students Registry (FSR). Foreign nationals will not be granted direct entrance.
Only those candidates whose names appear on the "admission list" and who report to the "reporting centre" within the time restriction will be admitted to the course.
Also, Read for DU Admissions Latest Updates: Cut-Offs Released for the Year 2021!
DU B.Sc. Entrance Exam Syllabus:
Candidates can choose from a variety of programs for postgraduate and undergraduate at Delhi University, the syllabus of undergraduate programs is based on courses from classes 11th and 12th, and for the post-graduate, the syllabus is basically based on graduation level. Applicants who choose the curriculum can best prepare for the examination.
Candidates should also like to study previous question papers and sample papers in order to better prepare for the test.
DU B.Sc Exam Pattern 2022:
The DU B.sc exam pattern is provided by Delhi University for undergraduate programs to help students prepare for exams. The exam pattern contains the number of questions, test time, and marking scheme, among other things.
| Serial No. | Particulars | Details |
| --- | --- | --- |
| 1. | Exam Schedule: | The examination will begin in June 2022. (Tentatively) |
| 2. | Test duration: | For all courses, the exam will be 2 hours long. |
| 3. | Multiple Choice Questions | MCQs will be included on the question paper |
| 4. | Number of Questions: | There will be a total of 100 questions in the exam. |
| 5. | Marking Scheme: | Candidates will receive 4 (four) points for each right answer. |
| 6. | Negative Marking: | Candidates will be penalized 1 (one) mark for each wrong response. |
DU B.sc exam pattern
DU Application Form 2022: Check Steps How to fill?
Step 1: Visit NTA's official website
Candidates must register for DU admission 2022 online at the NTA's official website.
Step 2: Choose Your Preferred B.Sc Courses
Then students must choose a course from DU's UG i.e., B.Sc (Hons.) programs.
Step 3: Redirect to the relevant site
They will be sent to the relevant site, where they will be required to give specific information in order to register.
Step 4: Provide Username and password
To complete the form, applicants must provide their username and password, which will be sent to their registered email id or phone number.
Step 5: Fill out your basic Details.
Name, father's name, mother's name, gender, category, academic data, course, entrance/merit-based admission, and other information will be requested on the form. Candidates should take great caution when filling out these fields.
Step 6: Upload your scanned images
Applicants must also attach a scanned signature, a picture, and any other pertinent papers.
Step 7: Pay Registration Fees
They must pay the admissions/entrance exam registration cost. To minimize disappointment, the application must be filed on time.
DU B.Sc Registration Fees:
For UG courses i.e., merit-based, the application fee is Rs. 150 for unreserved and OBC students, Rs. 75 for SC/ST/PWD candidates, and Rs. 100 for Sports quota candidates i.e., for each category. (Fees Can be different)
For UG courses (entrance-based), the registration fee for the test is Rs. 500 for UR and OBC students and Rs. 250 for SC/ST/OBC candidates.
Summing Up!
Lastly, after going through the B.Sc exam pattern. The examination results will be published on Delhi University's official website. By entering the date of birth and roll number, applicants will be able to examine their results.
We hope that this article has cleared the details related to the DU B.Sc exam pattern. If you have a doubt with regards to anything, feel free to download the Filo App! and get the solution in an instant! Till then, Happy prepping 🙂
Frequently Asked Questions:
Will there be a DU exam entrance in 2022?
The online application procedure for DU Admissions 2022 will begin in the first week of June 2022.
Every year, Delhi University has a university-wide admissions process for individuals seeking admission to various UG and PG Engineering, management, science, arts, and law programs.
is the entrance exam necessary for BSc in DU?
To be considered for admission to DU, candidates must have completed the Class 12 or equivalent test. Depending on the course, different minimum grades are necessary for eligibility. 
The qualifying criteria for DU B.Sc 2022 differ based on the candidate's category.
Can I apply for both merit-based and entrance based in DU?
On a single application form, candidates can apply for both merit-based and entrance-based programs.
What percentage is required for BSc?
Students must have received at least 60% in their HSSC yearly examinations to be considered for bachelor's level admission.
Is BSc a good option after the 12th?
After 12th grade, BSc courses in science are an excellent way to begin your career.
A bachelor's degree in science i.e., B.Sc is a three-year job-oriented undergraduate degree. The finest course for science students is a BSc, which is appropriate for students who have a strong interest and background in science and mathematics.