Parents of school-age children know that there is more to education than just what happens in the classroom. Homework, projects, and studying for tests all take time and energy from kids. That's where a tutor comes in!
A good tutor will keep your child on track with their homework while also preparing them for future projects and tests. There are lots of tutors available, but how do you find the best tutoring services possible?
Know your child's needs
The first step in getting a tutor is to know what your child needs. Do they need help with specific concepts? Or maybe it's time management and organization that is the issue? Once you determine what they need help with, you can find tutors who specialize in these areas. They might already have experience helping kids like yours, or be able to refer you to other clients if they don't have experience with the issue you want to address.
Once you've identified their needs, it's time to think about what tutoring can do for them. Depending on how much work they're missing, tutoring might only be able to supplement their regular school work. For example, if they need help with math concepts, then tutoring might be able to give them additional practice that helps build their skills in the subject. Even if your child needs extra material scratched, tutoring could still benefit them by helping keep them on track when it comes to getting assignments done for school.
The Best Day to Find a Tutor Was yesterday, The Second Best is Today!
Good tutors are usually booked well in advance, so start looking for them as soon as possible. If it's the middle of the semester and your child is falling behind due to poor grades on their most recent tests, this might not be the best time to get a tutor. Instead, look at the schedule of your child's subjects and find times when they would normally have free periods. If they don't have any free periods, look for the time of their most difficult subjects and find tutors who can help with those.
Once you know what your child needs help with, it's time to talk to them about choosing a tutor. It's important that your child be part of this process! Make sure they ask questions about the tutor's qualifications, availability, and if they think the tutor is someone who can easily explain their concepts. The more working communication you have between your child and their potential tutors, the better it will be for everyone!
Your budget Matters!
Finally, no matter how good a tutor seems to be, they won't do any good if you can't afford them! Determine a budget for tutoring in advance and try to stick with it. If you're not sure how much help your child needs, start small and add more sessions when you think they're necessary. 
Make sure to communicate with your child's current teacher about what tutoring can do for them! Good tutors want to help students become the best learners they can be. By working together, you and your child can find the perfect tutor!
Look for a tutor who is certified or otherwise experienced
 If your child needs extra help with certain subject areas, you'll want to make sure that they are learning from someone reliable. Do some research online to make sure that their future tutor has experience in the area they need help with, as well as having positive reviews from past students. The more education they have, the better! Don't be afraid to ask about what certifications or degrees their professional tutor holds either — it's important that your child is working with someone who knows what they're doing!
Your children also need to learn discipline and self-control, which is why you need to look for a tutor who displays the best in these areas. If their tutoring business or website has reviews from past students, be sure to read those as well — good tutors will display excellent customer service skills and won't complain about small things like punctuality.
Remember that your child's future education depends on this relationship, so it pays (literally and figuratively!) to choose wisely.
Look online for a Tutor or Download Tutoring Apps
If you're looking for a local tutor, one of the best places for parents to start is by searching online. There are lots of free websites where private tutors can advertise their services as well as several ways to find good tutors near you.
The Filo app provides you with access to 10,000+ verified tutors available instantly all throughout the year, any day, at any time! Be it SAT, ACT,IIT-JEE, NEET or getting into Harvard, we have got you covered! Download the Filo App here!
Parents can usually expect to see a picture of their potential tutor as well as a short description and list of their services. Many tutors also post reviews from past students, which can give you an idea of whether or not they're a good fit for your child. If the tutor offers lessons online through sites like Skype, parents should ask about any additional fees before hiring them — it's important that everyone is on the same page from day one!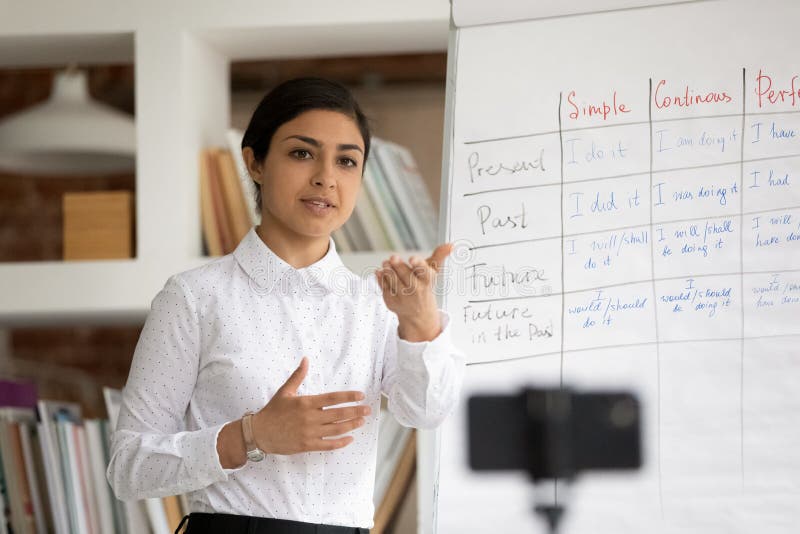 Set up a consultation meeting with prospective tutors
Once you've found someone who seems like a good match for your child, set up a brief meeting so you can get to know them better. Meeting in person will allow parents to see if there is compatibility between their children and the tutor, but it's also a chance for you to talk with the tutor more personally.
Ask him or her about their educational background and motivation for working as a tutor, as well as how many years of experience they have in their subject area. You can ask about their availability too — most tutors charge by the hour, so be sure that they are able to meet your child's schedule. If there is any concern at all after this brief meeting, don't hire them! It's better to spend time looking for someone who you know will do a good job rather than rushing into something without being properly prepared.
Be patient, Finding a Good Tutor can take Time!
Finding a good tutor can take some time, but remember that it's better to be thorough than to rush into something without being sure that it's a good fit. Once you and your child have chosen someone that they get along with, start seeing some results! Have faith in your decision — tutoring is one of the best things you can do for your child's education.
Be wary of false claims: It is not unheard of for tutors to claim that they are experts at something when in fact, they have little experience. Before hiring a tutor do your research and be sure you're getting the best one for your buck. Few things are more terrifying than sending your child to an unprofessional tutor who has false pretences about their educational background.
Good luck in your search! Good tutors are out there, you just have to know how to find them.
Be willing to create lesson plans:
Though not all tutors go through this process, most successful ones do! A good tutor creates customized lesson plans and study materials for each student they see – regardless of age or grade level. This is what sets them apart from those who just give kids the answers to their homework. It shows they care enough about your child's education to put in the extra time, energy and effort to help them succeed.
A-List Tutors actively pursues their industry through seminars on teaching methodologies, educational trends, standardized testing strategies and more.
Be willing and open-minded: No one knows your child as you do, so it's important that you are an active participant during tutoring sessions. Ask questions! If something doesn't seem right or if there is a question of where this person obtained his/her information, then bring it up with them – politely of course! You should be able to trust your children with these people, but always know what topics are being covered
To Sum it up!
Our friends at SmileTutor have created the below criteria list and we think its amazing enough to share!

In summary, if you know how to look, there are good tutors out there for everyone.
Remember, even when you've found a great tutor, they aren't the only ones who can make a difference in your child's scholastic performance and progress. You and your child MUST be committed too 😉
Tutoring is about building a relationship between the child and the tutor. It's about understanding a child better not just by what he/she knows but also by who they are as a person.
What do you think? What are some tips or advice you would give parents when it comes to hiring tutors? Let us know in the comments below!